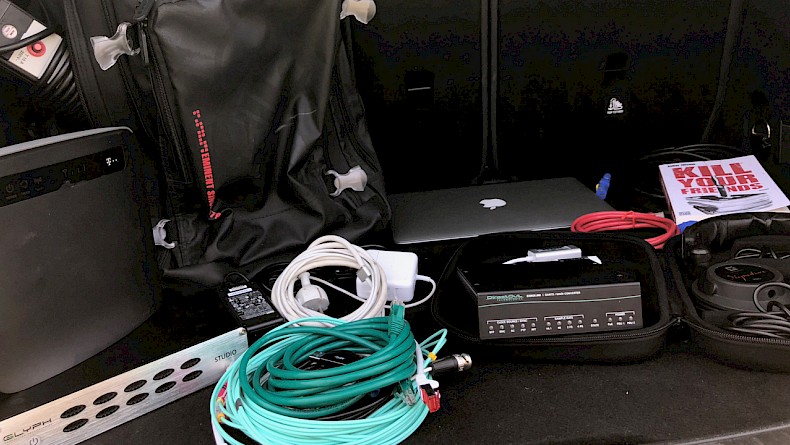 The Times They are A-Changin' - Bob Dylan 1964
The Other Side Of The Table · Part 2
A rucksack packed with high-tech gear is all it takes to record tracks for musicians in 2018… and the future. Not always the case, but happening much more often.
- a rucksack
- a mains distribution
- a Glyph harddrive
- a Telekom high speed connection
- a set of network-and audio cables
- a DirectOut Technologies Dante-Madi interface
- a pair of Ultrasone headphones
- a MacBook Pro
- and a good paperback book to read while the others are still setting up.
Stow away your luggage during taxi, takeoff and landing…