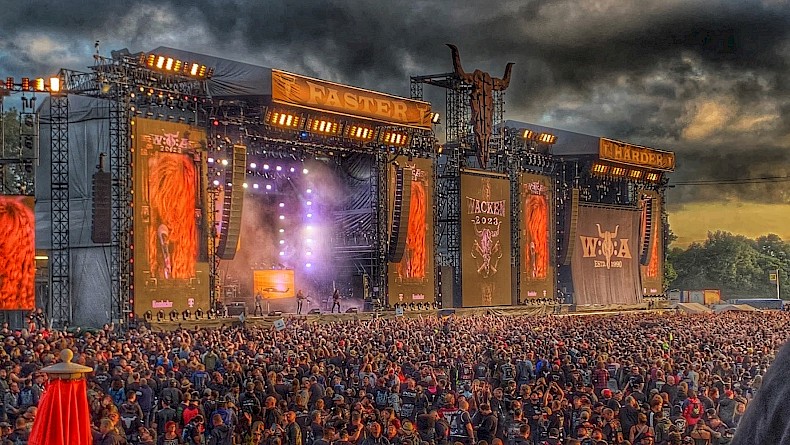 FASTER, HARDER, BETTER…
Projects
THAN EVER BEFORE… AT WACKEN
To pull this off, it needed highly skilled technical and creative engineers, some pairs of extraordinary ears, a big portion of good ´metal taste´…
… and the guts to go down new routes.
The audio for both the Wacken Faster and Harder Stages were not only mixed on site in one room, but also remotely mastered and quality-controlled from our Cologne based studio.
Selecting numerous DirectOut Technologies products, the RRN team used six fully-equipped PRODIGY.MCs and PRODIGY.MPs, a couple of MADI.SRCs, two EXBOX.RAV, SPLIT.CONVERTORs, an EXBOX.MD, two M.1K2 to distribute and switch it all and six AVID ProTools systems to mix and record all shows.
We freely switched engineers between the stages depending on their taste, individual experience and their mixing history with the performing artists. There was no fixed allocation to ´one truck` as in the past.
The sound was amazing and as a bonus… we saved 1.6 tons of carbon doing it the sized down and remote way.
Yes - faster, harder, better!
photo by Tabitha Brandt