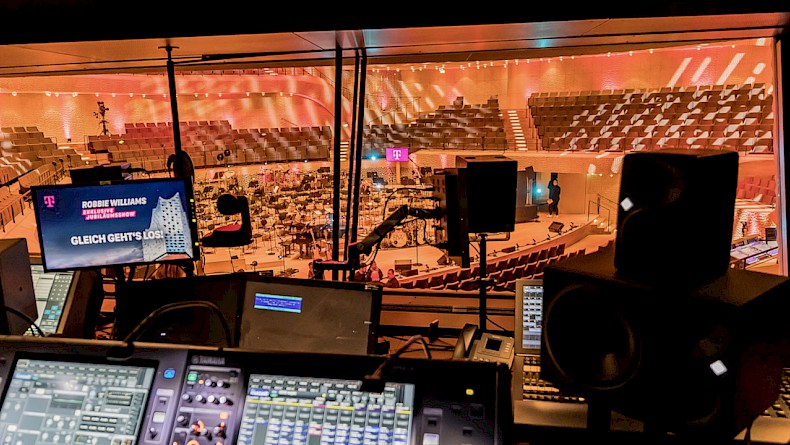 Breathtaking, energetic and pure magic!
Robbie Williams at Elbphilharmonie Hamburg
Projects · It was a great pleasure mixing the audio for the Telekom Live Stream alongside Robbie Williams' producer Richard Flack.
An extraordinary event - the artist's performance, the sound, the vision… a total work of art that will resonate with me for a long time.
Whilst we mixed live at the studio inside the Elbphilharmonie Concert Hall with a spectacular view of the stage, Erik Gierich mastered 'live and remote' in the acoustically perfect, brand new Studio Krauthausen in Cologne. Recording and technical management by Sven Raff.
Thank you Matthias Baumgartner, Lars Boelker and your crew at the ´Elphi´ for your great support.
And of course a big Thank You to Telekom Deutschland and Live Nation for continuously relying on our experience and expertise.
P.B.
Photo by Thomas Holz Showphotography.