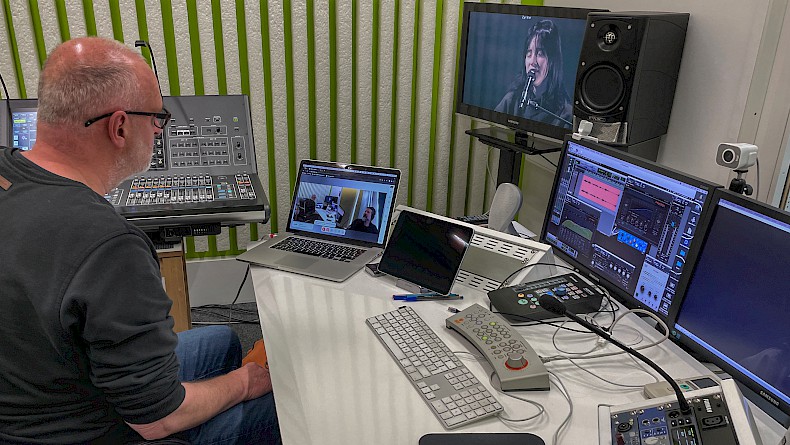 Billie Eilish - Electronic Beats
Projects · It was an amazing acoustic performance by Billie Eilish and Finneas at the Telekom Forum in Bonn on June1, 2022. The Audio Stream was Remotely Mastered from Cologne by Peter Brandt for Electronic Beats and Magenta Musik 360.
Thanks to Live Nation and Deutsche Telekom for using our innovative, future-oriented Remote Mixing technology once again.
Photo by Dieter Krauthausen inside his Studio 2/ @tonstudiokrauthausen
Watch the stream here: https://www.magentamusik.de/billie-eilish-special-performance-in-bonn-9208205928595324422